Election 2016
Candidates
NLESD Candidate Biographies as submitted can be found below. CSFP Candidate Biographies as submitted can be found on the Francais version of the page.
For a full listing of candidates please click here
Zone 2
Acclaimed – Goronwy Price
Zone 3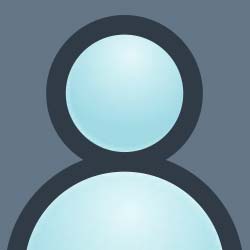 Guy Elliott
339 Viking Crescent, Labrador City, NL A2V 1R6
Email: gyelliott@nf.sympatico.ca
Phone: 709-944-5607
Cell: 709-280-0091
Born in Botwood and lived in the area until graduating from High School
Education
After graduating from High School attended MUN for one year and District Vocational School in Grand Falls, graduating with Honors in Bookkeeping/Accounting.
Work History
Moved to Labrador West to accept employment with IOCC. Worked for thirty one and one half years, primarily in Financial Services gaining experience in Budgeting, Accounting and Payroll.
Community involvement
Enjoys the lifestyle that Labrador West has to offer. Participated in a number of sports and recreational activities, including hockey, cross country skiing, soccer, amateur radio and snowmobiling.
Interest/involvement in education
Have served as a school board trustee for 19 years; first on the Labrador School Board and most recently as a member of the Newfoundland and Labrador English School Board. Served as chairperson of the Labrador School Board for 6 Years and other executive positions for 10 years. Since being appointed to the Newfoundland and Labrador English School Board I have served on the executive committee.
I strongly believe in a public education system, which is governed by trustees who are elected by their communities. We must not abdicate this right by our lack of participation.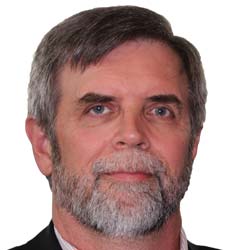 Lester B. Simmons
I am offering myself as a candidate for Trustee with the Newfoundland and Labrador English School Board for Zone 3, which includes Labrador City and Wabush.
I came to Labrador City in 1980 for one year to teach Science at Labrador City Collegiate. I quickly realized I loved the town and made it my home.
The active lifestyle in our community has given my wife Ruth and I many opportunities to engage our two children. The open, friendly and caring nature of our residents has made Labrador City a wonderful place to raise them.
Over the past 36 years, I have been involved in many different levels of education both in Labrador West and throughout Labrador. Ruth and I retired from wonderful careers in 2012.
During my 32-year career in education, I wore many hats. My roles have included;
Science, Computer Studies, Chemistry teacher Labrador City Collegiate (L.C.C.)
Program Coordinator Computer Studies/Math/Science with the R.C. School Board for Labrador

I played a key role in bringing Internet access to all schools operated by The R.C. School Board for Labrador, the Labrador West Integrated School Board and the Labrador East Integrated School board.

Program Specialist Computer Technology with the Labrador School Board
Vice-Principal at L.C.C.
Principal Menihek High School
Assistant Director of Education (Human Resources) with the Labrador School Board
The wide variety of jobs I had over my professional career gave me a good understanding into how the K – 12 system works, an eye to the needs for our local area and the needs of our province as a whole.
During my professional career as an educator in Labrador City, I continually demonstrated that I am effective in a leadership role. I have been successful in many projects working with community businesses and organizations to improve conditions at the school for our children. One of my proudest accomplishments was leading a team at Menihek to work with local businesses creating the Menihek High School Soup Kitchen. This involved bringing the community to our school to assist us. Over the last 4 years while I was Principal at Menihek, we were able to provide approximately 10,000 free, nutritious lunches to anyone who needed, or wanted one at the school.
I'm putting my name forward because I feel I am the best person to represent our area on the provincial board. I am hard working, knowledgeable of the K–12 school system and those who know me, know I am not afraid to speak my mind.
Thank you and please remember to Vote on Nov. 22
Zone 4
Acclaimed – Scott Burden
Zone 5
Zone 6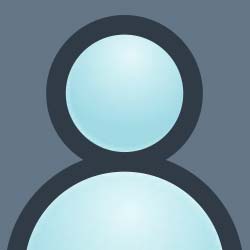 Denise Avery
Stephenville, NL
Originally from New World Island, NL., Denise Avery has been living in Stephenville, NL since 2004, having moved there to work at College of the North Atlantic in her role with the School of Academics, Applied Arts & Tourism as Faculty for the Community Studies program. More recently, and over the past five years, Ms. Avery has worked in an instructional leadership role as Program Developer with the same School.
Having a keen interest in education and lifelong learning, Ms. Avery has worked with numerous educational initiatives and with various community-based groups including people of all ages. Her volunteer work involves many age groups as well; from teaching children ages 6 to 11 at Sunday School to working with youth who may be at-risk through the Extrajudicial Measures Program. Her volunteer work also includes working with adult women, seniors and in the past had included working with people with disabilities (LDANL), and people with mental health issues (CMHA). Currently, Ms. Avery volunteers with the Flat Bay Band Council and has recently been recognized for her role as a Committee Representative, receiving a "Committee Representative of the Year" award at the recent Annual General Assembly meeting. As a non-native, Ms. Avery also was deeply humbled to recently receive the Eagle Feather from the Band.
Ms. Avery holds a Master of Education and a Bachelor of Arts/Community Studies. Prior to this, she completed a Journalism Diploma and has worked with Canada's Yellow Pages (Bell ActiMedia) first as a Layout Editor and while finishing her M.Ed., she also worked as the Assistant Manager/Education Department.
Ms. Avery has first-hand knowledge of working with the school system to identify appropriate accommodations in response to the learning needs of a child and she understands the concerns of parents when considering class size and student/teacher ratio. Ms. Avery is committed to representing the parents and families of children within Zone 6 and implementing best practices designed to foster the learning and growth opportunities for all children and youth involved.
Ms. Avery understands the current issues facing the public education system in this province; issues such as properly resourcing full day kindergarten, providing the necessary supports required for inclusive education, exploring alternatives to combined grading and ensuring that student/teacher ratios are in support of student learning.
Committed to working collaboratively and in pursuit of positive outcomes, she understands that these are just some of the issues that many parents, guardians and teachers in this province are concerned about.
Ms. Avery believes it is possible to employ a strong education system for the children and youth of this province, while working toward responsible, student-focused solutions that will positively impact the communities of the Western region.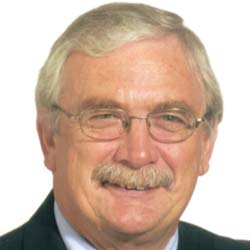 Wayne Lee
14 Keating Place, Stephenville
Email: waynemlee@hotmail.com
Phone: 709-643-4718

Education
Graduate of MUN (B.A. / B. Ed. / M.Ed)
Career / work
Retired Science Department Head – Stephenville High / School Council member – Stephenville High / Executive Member – Newfoundland and Labrador Teachers' Association / Negotiating Team – NLTA / Treasurer and executive member – Western School District / Trustee – NL English School District / Negotiating team – NLESD / President – NL High School Athletic Association
Community involvement
President – Indian Head Co-op / Board member – NL Federation of Co-ops / 1st vice-president Co-op Atlantic / Vice-chair – Bay St. George Community College
Leadership experience
Elected to two terms as trustee – WNLSD / Currently trustee – NLESD / Vice-president – Co-op Atlantic / Negotiating teams – NLTA and NLESD
Interest / involvement in education and school governance
I have been involved in education from Kindergarten to the present, from grade school to university to being a trustee with the WNLSD and now as a trustee for the NL English School District. I have been, and am, committed to maintaining the highest standard of education for the children of southwestern NL.
Rick Duffy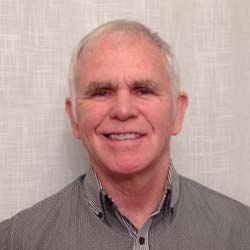 Rick Duffy
12 Gardner Street, Grand Falls-Windsor, NL, A2A2T3
Email: rduffy@nl.rogers.com
Phone: (709) 489-3386

Of all the responsibilities which government has, none is more important than the education of our province's children. I am currently seeking your support to become an elected trustee in ZONE 07 of the Newfoundland and Labrador English School District.
I was born and raised in Port au Port East on the island's West Coast. I retired in 2015 after 26 years of teaching. I taught at St. Augustine's High in Plum Point, Fogo Island Central Academy on Fogo Island, and Leo Burke Academy in Bishop's Falls. I was English Department Head for 20 years until I retired.  In each of these communities I was actively involved in the Newfoundland and Labrador Teacher's Association (NLTA). I served as Branch President of the Fogo Island Branch and Exploits Valley Branch for 23 years of my teaching career.  I also represented teachers as a member of the School Board - Teacher Liaison Committee under the Nova Central Consolidated School Board, NLTA Committee Member of Generational Equity of Teachers (provincially) and attended most of the AGM and BGM meetings of the association from 1991 - 2015. In 2016, I received the NLTA's President's Award for outstanding contribution to the Association and The Bancroft Award in recognition and appreciation for outstanding service to the Branches of the NLTA
Since retirement, I have continued my love of teaching as an Adult Educator at Corona College in Grand Falls-Windsor.  This experience has reaffirmed my belief that our education system has to reach each and every student to harness their potential. As a lifelong learner, I believe the success of our province is dependent upon active, diverse learners who are engaged in quality education. Once a student is fully engaged, the possibilities become limitless! It is the responsibility of the Department of Education to ensure that teachers and staff have the resources to accomplish this attainable task.  
As a trustee, I believe my experience and passion for education can have a positive impact on the decisions school boards have to make when providing quality education.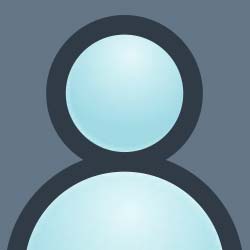 Terry Green
My name is Terry Green and I am offering myself as a candidate for trustee of the Newfoundland and Labrador English School District.  I am hoping that after you assess my experience, dedication and vision for this school district that you will support my bid as trustee.
My professional experience includes:
30 years funeral director/embalmer
Owner /Operator three funeral homes
12 years Chairperson of Newfoundland and Labrador Funeral Directors board
I have had much success in my career but my greatest success in my lifetime would definitely be my two children, Adam and Katie, who are currently in the school system.  As a widower, my role in my children's life is very significant, and as a result when they entered school I took the initiate to become involved in the whole school experience as much as possible.   I wanted to ensure that my children, along with all children, would have the opportunity to avail of the best possible education that this province has to offer.  I knew that the best way to do this was to become involved in any avenue that would allow me as a parent to have a say in the future of our education system. Upon my children entering school I immediately offered myself for a position on the school council.  This gave me an opportunity to understand how the school was run, how decisions were made and what supports the individual schools received from the school boards and the Department of Education.  This fostered a desire to learn more and to become more involved, so I ran for a position on the Newfoundland and Labrador Federation of School Councils.  I was elected, first run, as first vice president which is a position I currently hold.
My experience with the school system is as follows:
7 years local school council, 6 of those years as chairperson
6 years as 1st Vice President of the Newfoundland and Labrador Federation of School Councils
As the chairperson of the local council I played a very significant role this past spring in the restructuring of the school system in Grand Falls Windsor.  This was a monumental undertaking which involved the cooperation and collaboration of many stakeholders including the school board.  I was involved in decision making, creating alternatives and lobbying on behalf of the schools involved.  This experience was very valuable for me in helping me further understand the role of the School Board, as well as gain knowledge of the responsibilities and expectations that are placed upon them. I played an active role in a process which has become a great responsibility of our province's School Board in the past few years.  I was also able to develop some very significant professional relationships with people who have a direct impact on our education system.
My vision for this board includes the following:
Increased communication with the public including teachers and parents
Clear goals and objectives which reflect the current needs of our education system
Greater public participation in board meetings
Foster a positive attitude towards the work of the School Board
 In deliberating my experience you will see that my involvement is both current and relevant to the issues that are facing our Education system.  I believe that experience along with my personal, vested interest in our system, makes me the best candidate for this position.  I sincerely solicit your consideration for me as School Board Trustee.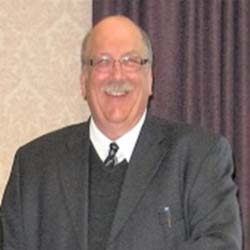 Thomas Kendell
Education
Diploma in the Education of students who are Visually Impaired and Blind 1985 and completed Graduate courses in Special Education and Educational Psychology at University of British Columbia 1985. Bachelor of Elementary Education, 1974 Bachelor of Special Education, 1981-Memorial University of Newfoundland.
Work Experience
Retired from District 5 (Baie Verte, Central, Connaigre School Board) in June 2004

Itinerant teacher for visually impaired students with the Exploits Valley Integrated School Board, Roman Catholic School Board for Exploits-White Bay and the Pentecostal Assemblies Board of Education in Central Newfoundland (1982-1997) and Green Bay Integrated School Board and Bay d'Espoir Integrated School Board 1997-2004.

Special Education teacher in Belleoram 1974-1975 and Peterview 1975-1982
Teaching principal on Pass Island from 1969-1970 (Grades 6-10) in one classroom
Newfoundland and Labrador Teachers Association (NLTA) Involvement
Member of the NLTA School Board-Teacher Liaison Committee 1989-1991 and 2002-2003
President of the NLTA Exploits Valley Branch from 1989-1991 and 2002-2003
Received the Bancroft Award from the NLTA in 2002 for outstanding service at the branch level.
Community Involvement
President of the Retired Teachers' Association of Newfoundland and Labrador 2012-2016
Treasurer and Director of the Beothuk Institute 2006-2012
President of the Central NL Gardening Club 1996-1998, 2004-2016
President of the Toastmasters Club of Grand Falls-Windsor 1993-1995
School Board and School Council Involvement
Community representative and chairperson on Exploits Valley High School Council 2014-2016
School Board Trustee for Grand Falls-Windsor 2005-2013
Parent Representative on Windsor Collegiate School Council 1995-1998
President, NLSBA, 2008-2009
Chairperson Nova Central School Board and member of NLSBA Board of Governors 2005-2009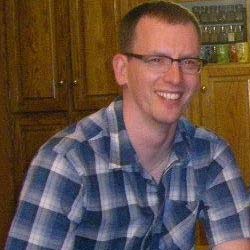 David Oxford
16 Shallow Street, Grand Falls-Windsor, NL
Email: davidoxford7@gmail.com
Phone: 709-489-3006
Facebook: DavidOxfordNLESDBoardTrusteeCandidate
I have decided to seek the NLESD Zone 7 Board Trustee position.
Upon finishing high school at Cottrell's Cove Academy, I continued my education at Memorial University and the University of Manitoba where I obtained a Bachelor of Social Work degree in 2003. Later that year, I began my social worker career in Gambo working with Child Protection, Foster Care, Adoptions, Youth Corrections and Youth Services. During this time, I was involved with: (1) working to protect and support children in risk of being harmed, (2) training and supporting foster and adoptive parents, (3) finding suitable foster care placements for children and youth and supporting them in these new placements, (4) supporting young offenders and their families, and (5) being the foster care social worker liaison within the Central NL area.
In 2013, I moved to Grand Falls-Windsor to work with Child Care Services. This work allowed me to: (1) develop new licensed child care spaces throughout Central NL, (2) licence and monitor child care centres, (3) support 8 Family Resource Centres throughout Central NL, (4) investigate child care centres as deemed necessary and (5) provide expertise to the NL government in creating a new record management system for Child Care Services.
In addition to the above employment, I have volunteer experience in these roles:
Board Trustee/Executive - Nova Central School District (Nov 2009 – Dec 2012) (NOTE: Being that I was the trustee for the Gambo/Glovertown area, I had to vacate the trustee role when I moved to Grand Falls-Windsor)
Board Chairperson - Dover & Area Family Resource Program (Nov. 2003 – Dec 2012)
Children & Youth Worker - The Salvation Army (Sept. 1990 – Present)                                   
Councilor – Town of Gambo (Oct 2008 – March 2011)
Secretary – NL Federation of School Councils (April 2008 – Nov 2009)
School Council Chair - Smallwood Academy, Gambo, NL (Oct 2006 – Nov 2009)
Coach - Special Olympics  - Gander (Sept. 1998 - June 2000)
Recreational Assistant  - The Salvation Army Glenbrook Lodge for Senior Citizens, St. John's, NL (Jan. 1993 - Dec. 1995)
Program Volunteer - Vera Perlin Society, St. John's, NL (Sept. 1993 - Dec. 1995)
I am married to Natasha, who is a high school English teacher at Botwood Collegiate. I have 2 children: Noah, age 17 and Faith, age 14. I have 6 sisters, 4 brothers, and a remarkable mother, Evelyn (my father passed away when I was four). With my mother as a single parent for much of my childhood, I may not have gotten everything I wanted, but I definitely got everything I needed. She taught through example the most important attributes a person can have: determination, enthusiasm, and optimism. It is these attributes I will bring to the position of Zone 7 Board Trustee.
Thank you in advance for considering voting for me. You won't be disappointed.
Zone 8
Acclaimed – John George
Zone 9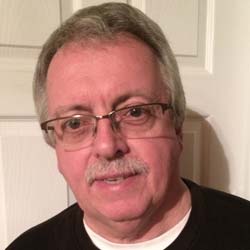 Winston Carter
P.O. Box 42 Wesleyville, NL AOG 4R0
Email: winsecarter@yahoo.ca
Phone: 709 530 2720
Cell: 709 536 9467
Education
B.A., B.ED., M.ED. (Educational Administration)
Involvement/Experience
During an education career that spans over three decades, I have had the unique opportunity to engage in issues at the local school level, as a Kindergarten - Level 3 administrator, the provincial level as President of the Newfoundland and Labrador Teachers' Association and at the national level as President of the Canadian Teachers'.
Throughout my career my primary focus was always about communication. It allowed for the exchange of information that helped put all parties on the same wavelength. At the school level it was all about student assemblies, newsletters, parent-teacher conferences, school council, concerts or any number of other activities that would better facilitate a positive working school community. At the provincial level, as president of the NLTA, it was my interest in communication that saw me initiating a "visitation program" that placed me in the staffrooms of all 322 schools throughout Newfoundland and Labrador. From these school visitations came a brief that was presented to government entitled "Putting the Teacher Back into Teaching". At the national level, as president of CTF, I represented 240,000 teachers throughout Canada.  Through CTF's membership in Educational International, with over 300 million active teachers, I was able to see first-hand the importance and role of education on a global scale. All my experiences at each level as made an indelible impact on my view of the delivery of educational services in our province.
Issues
Our education system has seen drastic changes in the past decade. With these changes came a multitude of concerns and a system having to fast track to accommodate. The concerns being raised by parents, school councils and teachers over school closures, inclusion, bussing, inadequate funding for resources, overcrowded classrooms, lack of facilities and the elimination/reduction of student support services highlight just a few of the many issues that are directly impacting the learning environment of our students.  Within those parameters we have a dedicated teaching force striving to maintain Excellence in Education.
Why a Trustee
In offering myself as a candidate in this School Board Election, I bring with me a broad range of experiences that will enable me to be part of a team making strong, sound and forward moving decisions that will better serve all stakeholders in our education system.
Humbly asking for your support on November 22.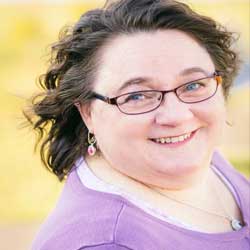 Kim Cheeks
25 Alcock Cresent, Gander, NL A1V 1K3
Email: kimcheeks@hotmail.com
Phone: (709) 256-7064

My name is Kim Cheeks. I am asking for your vote on November 22, 2016 to be the Trustee for Zone 9 of the Newfoundland and Labrador English School District.
Background and Experience
I have lived and worked in the Central region for the last 30 years. I am married with one son who has three learning exceptionalities and low spectrum Autism. I graduated from Acadia University in 1980 and Acadia Divinity College in 1982. Most recently I completed a Graduate Diploma in Adult Education through Memorial University of Newfoundland—St. John's Campus. Currently I work as a Communication Consultant with Central Health. I have been a very active volunteer inmy community, through minor hockey, school council, church activities and the school board as a trustee (10 years). I have experience in the development of policy, bylaws, constitution and strategic priorities for education. Being a parent of a child with exceptionalities I believe very strongly in an equitable, just, quality, well-resourced education system. I have always been a very strong voice for all of the students in this province and especially those with special needs.
Education in this province is facing numerous challenges. With newer diagnostic tools more students are being identified as having multiple exceptionalities. Our teachers are tasked with doing more with less—we NEED to find a balance so that the needs of our administrators, teachers, support staff and students are met.
Quality education is vital for the betterment of our communities, our province andour country as a whole as it impacts directly on the health and well being of our population. A quality educational environment is built on a foundation of solid and strong governance. Strong governance is built through experienced and committed leadership. Let's work together…
Vote for CHEEKS—a strong voice of experience for education in this province.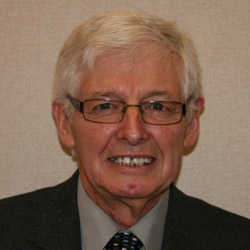 Newman Harris
Newman Harris has taught for 30 years in the Summerford area, serving in administration as well as a classroom teacher.  He has a B.A (Ed) with some graduate work on a Masters in Education degree from MUN.
His resume includes considerable experience with the NLTA at the local and provincial level having served on the Pensions Committee, Social Studies Council and the Math Council.  He has also been a member of the Board of Governors of the Cabot Institute, the Central Newfoundland Regional College, the Lewisporte/Gander School Board, the Nova Central School Board and presently on the Newfoundland and Labrador English School Board.  On these various Boards he has served on the Executive, Policy, Finance, Programs and Communication Committees.
Mr. Harris also served as a team leader for apprenticeship accreditation for provincial and public institutions as the post secondary level.  He served as a member of the NLSBA Board of Directors and a member of the Primary Health Advisory Committee.  He was secretary of the Board of Directors for the Evergreen Manor in Summerford.
Presently he serves on the Summerford Town Council where he has been Deputy Mayor and Councilor for over 20 years.
He views the role of a school board trustee as an important one and he feels he has the experience and expertise to help develop the right policies that will govern the district.  Equal Educational opportunity must exist for all students regardless of where they live.  There is much more at stake here than the balancing of a budgets. It is the realization of the potential of future generations. It is critical that our children receive a top quality program which offers them a wide range of options.
If he is elected on November 22, 2016 he makes one promise and that is to the best of his ability he will represent the issues and concerns of all residents in Zone 9 specifically and generally, the issues and concerns that affect the district as a whole.
Zone 10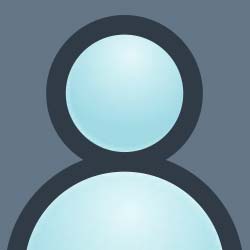 Fred Douglas
POB 174, Burin Bay Arm, nl A0E 1G0
Email: douglas_fred@yahoo.ca
Phone: 709-891-2669

I have been a Trustee for eight years and for most of that time I served as Chair of the Board's Programs and Human resources Committee, sat on the NLEducation Foundation and also served as a member of the Board's Executive Committee for several years.
I was born in Grand Bank and grew up in Fortune, I have lived in Marystown and Burin for most of my adult life but also lived and worked in Bay L'Argent and St. John's.
Education
Under Graduate Studies: MUN
Graduate Studies: Boston College
Community involvement
In every community in which I have lived I have always made it a priority to volunteer in some aspect of community life/service. I have been a founding member of one Lion's Club and the founding president of another. I have served as a member of a town council and continue to enjoy volunteering in my church and our province.
Education involvement/Interest
As a career teacher I have always had a keen interest in education and the development of children and youth. Upon retirement, after 30 years of teaching, I felt a desire to remain involved and to give back to the education system that had given my family and I so much. Becoming a Trustee was the way I chose to help make that contribution to students and parents in my zone and the entire province.
Achievements/ Accomplishments
My greatest sense of achievement will always come from having taught high school for 30 years. I was also fortunate enough to serve education provincially and nationally as the president of the Newfoundland and Labrador Teachers' Association (NLTA) and as a vice president on the Executive Board of the Canadian Teachers' Frederation (CTF).
I have also had the opportunity to continue my education by attending relevant seminars, workshops, conventions etc and had the honour of attending an Education International convention as a CTF delegate.
Should you require further information or wish to contact me on any matter pertinent to the above please email or telephone.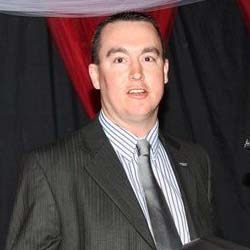 Corey T. Parsons
Telephone: 709-832-5116
Email: coreyparsons@hotmail.com
Facebook: https://www.facebook.com/corey.parsons.524
Twitter: @ParsonsCorey
On November 22nd, residents throughout Newfoundland & Labrador will have the opportunity of electing a new School Board.  This election is about the future of education in rural communities.  Now more than ever, we need strong representation.
As a new candidate for Zone 10 serving the Burin Peninsula, I believe that I have the Education, Experience and Strength to be your Education Advocate.  On a personal note, my wife is a primary/elementary teacher, and I have 2 boys entering the education system in Kindergarten and a combined Grade 1/2 Class.  I know firsthand the challenges facing our schools, our teachers and our students.  As a young parent, I can relate to the education issues of your children or grandchildren.  We all have the same goal, the best possible education system for our youth.
My career began as an educator, before changing to rural development, recreation & sport, and currently working in the municipal sector.  For nearly 8 years, I worked for the Government of Newfoundland & Labrador, in numerous departments including Education, where I gained considerable knowledge in the development of public policy and budgets.  I spent a considerable amount of time working with school councils, administrations, teachers and parents advocating for the education needs of our children.
I believe rural communities and schools are at a cross roads, that is why we need a Strong Education Advocate on the Burin Peninsula.  I have a confident understanding of the issues facing our schools: such as keeping your school identity in small communities; teacher allocations to ensure the kinds of teachers are available for a proper curriculum; single grading when enrolment supports it and not to combine for budgetary reasons; and ensuring the proper resources and training are available to support full-day kindergarten and combined grades.  An issue that I have identified as the #1 issue facing the education system today is the lack of supports services for a successful inclusive education for all students.
I am committed to working collaboratively with those around us, with the goal of positive outcomes for our students. I will seek input from those I represent and advocate for the needs of our schools, our teachers and our students.  I am an energetic and young leader who works hard for success!
I truly believe that the Burin Peninsula is a great place to raise a family and deserves a great education system.   On Tuesday, November 22nd, I would appreciate your support with a vote as Trustee in Zone 10 for the Newfoundland & Labrador English School District.
Zone 11
Acclaimed – Hilary Primmer
Zone 12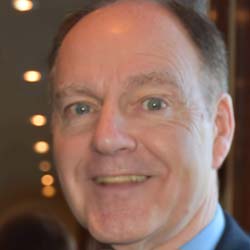 Hayward Blake
Email: hayward.blake@hrgrace.ca
Phone: (709)596-7087

I am pleased to offer myself as a candidate for a trustee with the Newfoundland and Labrador English School Board, for Zone 12. This Zone includes all communities from Harbour Grace to Bay de Verde to Whitbourne, to Chance Cove, inclusive.
My wife Denise and I have lived in Harbour Grace for almost 28 years.   We have two grown children, Marc and Sara.   I have been involved in education in Newfoundland and Labrador my whole career and I am currently with the Faculty of Education at Memorial University.   
I believe that I have a strong leadership background, having served in senior leadership positions at the Eastern School District and the Avalon West School District.   I was Principal at Ascension Collegiate in Bay Roberts for more than a decade.   During my principalship, the Canadian Association of Principals selected me as Principal of the Year for the country.   I have undergraduate and Masters degrees in education from Memorial University and a Masters degree from the University of Toronto. 
I have been active as a volunteer, currently serving as chair of the Board of Directors of the SPLASH Centre, member of the Board of the Princess Sheila Theatre and volunteer with the CeeBees Stars.   I am a former President of the CeeBees Minor Hockey Association and Past President of the Harbour Grace-Carbonear Progressive Conservative Association.   Provincially, I have served as a member of the Board of Regents at Memorial University and the Alumni Association. 
I promise to bring my leadership skills to the Newfoundland and Labrador English School Board and to work hard as a voice for public education in this province.   As a school board trustee I will advocate for an open style of representation and seek input from citizens on the important issues facing the province.   
On November 22, I would appreciate your support.   Vote for Hayward Blake as the NLESD trustee in Zone 12.
Thank you,
Hayward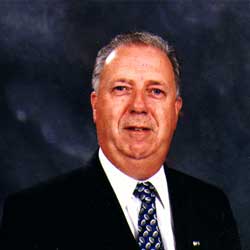 Milton Peach
82 Water Street, Carbonear
Email: milton.joan.peach@nf.sympatico.ca
Phone: (709)596-5872

Education
Milton received a B.A. (Ed) in 1972 and a B.A. in 1981 from Memorial University of Newfoundland. He is also a licensed Funeral Director since 1985. Before embarking upon a career to serve his province in Provincial Politics, Milton was an Elementary and Junior High School teacher from 1962-1982.
Political Experience
Elected as Government Member in the Provincial Legislature of Newfoundland in 1982, and served in that capacity until 1989. He also served as a Parliamentary Secretary and as a Member of the Provincial Cabinet in two Portfolios as Minister of Housing and Minister of Fisheries. In 1989, Milton became Chief of Staff to the Leader of the Opposition. In his Home Town of Carbonear, Milton also served in the position of Mayor for three terms during the period from 1977 to 1997.
Kiwanis Involvement
A member of the Kiwanis Club of Carbonear, Newfoundland since 1981, Milton, became a distinguished Club President of his home club in 1995-96. He was also President of the Trinity-Conception Kiwanis Music Festival from 1996-97 and from 1998-99. Milton served his fellow Kiwanians with dedication as Lt. Governor of Division 21. Elected as Governor Eastern Canada and the Caribbean District of Kiwanis 2001-2002 and became the first Distinguished Governor with honors for North America. In October 2005 he was appointed for a three year term as a Trustee of the Kiwanis International Foundation in the US.
Community Achievements
Milton was honored with the distinction of Carbonear Citizen of the Year for 1979. He also served on the Board of Directors of the Newfoundland and Labrador Federation of Municipalities. Milton is a honourary member of Royal Canadian Legion, Branch 23, Carbonear, a honourary member of the Carbonear Volunteer Fire Department as well as a Past Master of the Masonic Lodge of Carbonear. He served for four years on the Avalon West School District Education Foundation. In 2000, Milton was inducted into the Hall of Fame, for Community Volunteer Service by the Baccalieu Trail Board of Trade. He was named the Male Volunteer of the Year in the Town of Carbonear for 2009.
He is a Past President of the Newfoundland and Labrador Funeral Services Association and became President of the Funeral Services Association of Canada in May 2006. In October 2005 he was elected as a Trustee for Zone 6 of the Eastern School District and re-elected in October 2009 for another 4 year term. He was elected and served as Chair of the ESDNL from 2005 until June 2013. He was then appointed to the Transition Team of the new English School District of the Province. He was elected Chair of the now NLESD in September 2013 and serves in that role to the present. He served as President of NLSBA 2012-2013.
During the NL Summer Games held in the towns of Carbonear/Harbour Grace he took on the role of Co-chair as his further commitment to the youth in our province.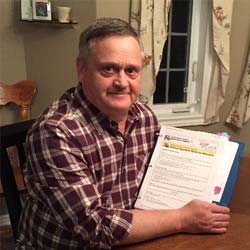 Wade Smith
Box 156 RR1 Whitbourne, NL A0B 3K0
Email: wadecw@bellaliant.net
Phone: 709-759-2065
Twitter: @challengerbud
Wade Smith was born, raised and educated in Whitbourne/Markland, Newfoundland and Labrador.
He began his journey in the labor force in 1973 as a Laborer at the Electrical Reduction Plant in Long Harbour (ERCO), and quickly advanced his employment experience from there to heavy equipment, various production positions and on to the senior supervisory position of Furnace Control Room Operator. This position entailed overseeing the operations of the main centre for the last five years until its closure in 1989. During his time with ERCO, Wade was trained in various capacities: Safety Officer, Labor Relations and Shop Steward for the United Steel Workers of Canada. He was then employed in Calgary, Alberta for a short time, was transferred back to Newfoundland, working in St. John's. As a result of his training in the area of emergency response in Long Harbour, Wade was able to further his skill set by gaining qualifications as an EMT/Fire Rescue Specialist. He furthered his education in 1995 at the Health Science School of Paramedicine to obtain his EMA qualification and advanced to EMA Level II until the name was changed to Paramedic. Following this, Wade accepted a position with Barrett's Ambulance Service as an EMT until he took over the company in 1996. His company is now known province wide as Smith's Ambulance Service and he has been President of the Newfoundland and Labrador Ambulance Operator's Association since 2010. Prior to this, he was the Vice-President since 2003.
As a businessperson, Wade is very connected to the communities of Whitbourne and Markland and all surrounding areas, volunteering and fundraising for such causes as the Pumpkin Patrol, Red Cross Emergency Relief, first aid and CPR training for the local cadet corps, of which he was a member for many years and was the first recipient of the Outstanding Cadet Award. His long standing relationship with the army cadet movement is still evident today, as Smith's Ambulance is the sponsor of the Leadership in First Aid award, an annual honor bestowed upon the cadet who demonstrates outstanding leadership and knowledge in an emergency setting. Wade has also provided first aid training for the Norman's Cove Army Cadets in the past, as well as CPR training for the College of the North Atlantic Campus in Carbonear. Wade participates in and supports other worthy causes like The Ride for Sight, Ride for Dad and the School Identification Project.
Wade's extensive knowledge of the health care system has furthered his drive to give back to his community and the surrounding areas in this field, having 23 years experience with the Heart and Stroke Foundation of Canada as a CPR instructor and 22 years with St. John Ambulance Newfoundland and Labrador Council as an Advanced First Aid Instructor and all levels of CPR and AED training. He is currently coordinating a
Newfoundland and Labrador 911 awareness project for students to aid in the activation and promotion of the emergency system.
Wade has held numerous volunteer positions at his local church and local service district, but his greatest passion is and will always be the education of children in a safe, inclusive and accessible school system. As a member of the emergency medical field, Wade has had many an opportunity to hear concerns of people and see firsthand the need for safe and caring schools for our children, educational facilities that are safe and caring from the crosswalks to the classrooms. He sees the need for people to have a voice, a platform, a spokesperson to communicate their needs and initiate action. As a parent and grandparent, Wade has been involved with the school system in this province for the past 25 years, most recently the past ten years has been an active advocate and spokesperson on various levels in support of Whitbourne Elementary School, as Chair of Help Whitbourne Elementary Committee and their School Council, where he currently holds the position of Vice-Chairperson. Wade has developed and maintained strong ties with parents and stakeholders from all over the Trinity Shore and the province, meeting and communicating with different people at community functions, school gatherings, and the biannual meetings of the NL Federation of School Councils. He is aware of the many concerns of the children, parents and educators of the area, and of the province, and has the knowledge and experience to advocate for a more engaging process, where everyone has a voice.
In addition to his strong work ethic and dedication to his community and fellow Newfoundlanders and Labradorians, Wade is a loving and dedicated family man and spends many hours with his loved ones, hunting, fishing, snowmobiling and camping. He is married to Christine Galway, and they have two daughters: Jennifer (Rudy) employed with Fisheries and Oceans, and Kimberly (Jason) a BN with Eastern Health. They are the proud grandparents of Zachary, who is a Grade Six student at Whitbourne Elementary and who enjoys spending time playing various instruments with his grandfather, who is also an accomplished musician.
So, Why Vote For Wade?
He wants to know what your concerns are
supports rural education
understands the value of a school to a community
supports inclusive schools
realizes importance of community consultations
strong voice for advocacy
For more information, or to contact Wade please call 759-2065/685-2090 email wadecw@bellaliant.net on Twitter @challengerbud .There will be a polling station at Whitbourne Elementary and all surrounding schools for your convenience. They will be open from 8am – 8pm and drivers are available if you are unable to get to the polling station in your area. Voting is open to every Newfoundlander and Labradorian 18 years and older, so find your zone and cast your ballot on the 22nd of November. VOTE WADE in zone 12 and thank you in advance for your support!
Zone 13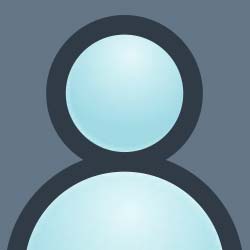 Kay Crane
Shearstown, NL
Email: kaycrane2003@yahoo.ca
My name is Kay Crane and I am running for ZONE 13, for the NL School Board Election. I was born and raised on Bell Island but have been living in Shearstown for the past number of years. I attended the College of the North Atlantic, where I completed several computer/secretarial programs. I have also completed psychology courses. I have been employed with the provincial government for the past 20 years and am currently working with Motor Registration Division in Harbour Grace.
I am interest in our children's education and how our school is governed. I have a child that attends one of the school's in Bay Roberts and I hear the concerns that parents have every day because I have the same concerns. The school starting times, busing, and the school building themselves, these are only some of the concerns.
I would like to be the person to stand up for you and to help everyone achieve the best possible school system in Newfoundland and Labrador. Please feel free to contact me on FaceBook account or by email at kaycrane2003@yahoo.ca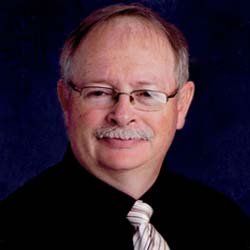 Kevin Ryan
55 Front Road, Renews, NL A0A 3N0
Email: kevinjryan5656@gmail.com

Education / Career Highlights
Graduate of Memorial University of Newfoundland
NTA Branch Exec 1979-90          
Branch President NTA (Southern Shore)1981-84   
Tch/Sch Bd Liason Committee 1979 - 91       
Appointed VP at Stella Maris, Trepasssey, Sept 1991
Appointed Principal at Stella Maris, 1997
Exec Dir Stella Maris School Council 1997-2016
NLESD Finance Committee 2013-14
Retired as Principal, Stella Maris Academy, June 2016
Community Involvement
Member Renews Cappahayden Community Council
Mayor Renews Cappahayden Community Council
Member Knights of Columbus
Member of Kinsmen Club
Member of parish council Extraordinary minister / Lay reader
Chair of Save Our Church Properties Committee / Holy Apostles Church, Renews
It has always been my belief that the focus of every educator must be student success. This was the code I based my professional life upon. I hope now to extend my practice to review and help create policies as part of the new board of trustees and serve the children of our province from the perspective of a trustee. With support, I will be able to put my extensive experience to good use.
For years I managed the curriculum of a school with a declining enrollment. I know first hand the challenges faced by small schools and I would like the opportunity to take them on.
That being said, all sorts of challenges exist in all sorts of schools, but no matter the school population, the demographics, the dynamics, or the geography, all students in all schools expect an equitable education. I will do my part to ensure that this happens.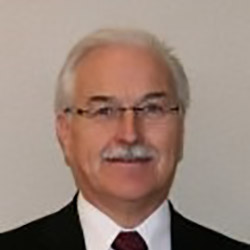 Eric A. Snow
Email: easnow@personainternet.com

Eric is pleased to offer himself as a candidate for trustee in Zone 13 with the Newfoundland and Labrador English School Board. He is a Certified Residential Property Appraiser with Appraisal Associates Ltd. and has worked in this capacity throughout this region for over 26 years.
As a passionate and committed community volunteer, Eric has been involved in some capacity with education for over 30 years. His early years as a volunteer on Parent Teacher Associations, School Councils and School Fundraising Committees motivated him to offer himself as a School Board Trustee.
Eric was first elected as a School Board Trustee with the Avalon West School Board in 2001.  From 2005 to 2013, he was the elected representative for Zone 7 with the Eastern School District of Newfoundland and Labrador.  In 2013, he was appointed to the Transition Team with the Newfoundland and Labrador English School District.
Throughout his tenure as a trustee, Eric has been a member of the Executive Committee and The Educational Foundation.  He has also held the positions of Vice Chair of the Boards, Chair of the Finance and Properties Committee and Board Representative for the Newfoundland and Labrador School Boards Association.
At the local level, Eric is currently President of the Trinity-Conception Kiwanis Music Festival and Vice President of the Kiwanis Club of Carbonear.
Eric is committed to diligently working with all stakeholders in a collaborative and supportive environment to provide leadership which is in the best interest of students and which focuses on providing the best educational outcomes for all students of our province.
He looks forward to your support on November 22.
Zone 14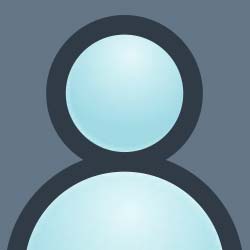 Jennifer Aspell
Email: j_aspell@hotmail.com
Phone: (709) 238-0096
Facebook: https://www.facebook.com/VoteJenniferAspell/
Education is the most powerful weapon we can use to change the world!
Jennifer Aspell was raised in Witless Bay and resides there with her husband Mark and children Heidi (12) and Zachary (7). 
Ms. Aspell has been a vocal advocate for quality education and has been involved directly with school development through the St. Bernard's School Council.  Jennifer has been a community and parent representative on the Council, also having served as Co-Chair and Chair.  She has played an integral role in issues surrounding air quality, space capacity, and student achievement.  She has worked diligently to create awareness at the NLESD and Department of Education on critical issues affecting education in her area. 
Jennifer believes in sound decision making based on research and open communication.  She values transparency and the inclusion of stakeholders.  She believes that our current education system requires significant improvement and is dedicated to ensuring all children in Newfoundland and Labrador are provided with the proper resources for a quality education. 
Jennifer has worked in a variety of leadership and project management roles in the public, private and non-profit sectors and has also been involved with various industry associations and community organizations  at the Board and Committee level.   She is confident that her personal skills combined with her understanding of current challenges and her experience in governance will bring value to the NLESD Board of Trustees.
Jennifer welcomes correspondence and questions from voters and can be reached by emailing j_aspell@hotmail.com or through her Facebook page Vote Jennifer Aspell for School Board Trustee.
Zone 15
Zone 16
Zone 17